Executive Computer Systems Inc.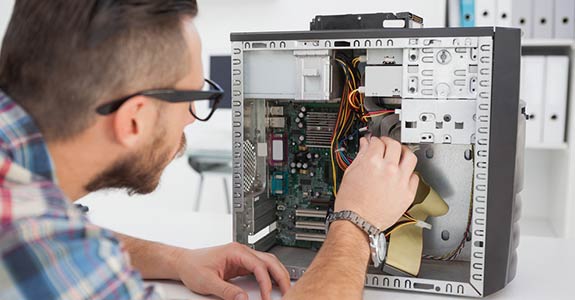 Welcome to Executive Computer Systems Inc! Since 1980, we have provided assistance with all of your computer needs in Ocean County, NJ. We can handle both hardware and software support along with sales, so get in touch today to find out what we can do for your company.
Computer & Network Services in Ocean County, NJ
When Executive Computer Systems Inc. was first founded in 1980, we had a simple goal: to provide convenient, dedicated and affordable hardware, software and network sales and services to Ocean County, NJ businesses. More than 30 years later, a lot has changed in the world of technology, but we remain a consistently dependable source for everything computer-related for our valued clients. We're proud of our vast experience and our honest approach to business, and the fact that many of our current staff members and clients have been with us from the very beginning speaks for itself. We're hoping that the new clients we take on today stay with us for the next 30 years!
Executive Computer Systems Inc.'s knowledgeable staff can handle a wide array of specialty equipment and software, including Medisoft, Practice Partner, Tops2000, Peachtree, Lytec, Timberline, AccuMax and many others. We understand that a solid, well-functioning computer system is crucial to the health of any business, so we'll always take every step to ensure that our work is sound and sustainable. If your business is in the market for computer and network sales and service in Ocean County, NJ, we hope you'll trust our experienced local company. Here are a few other reasons to do business with us:
We have over 30 years of experience serving businesses in Ocean County, NJ.
Our team can handle hardware, software and highly specialized programs.
We have a variety of software programs for sale.
We value our clients, and have been serving many of them for decades.
We were recently voted the "Best of Monmouth and Ocean Counties."
Our staff is highly knowledgeable and helpful.
Proudly providing computer and network services to Toms River, NJ and the following surrounding areas:
Toms River, NJ
Brick, NJ
Lakewood Township, NJ
Manchester Township, NJ
Lacey Township, NJ
Jackson, NJ
Berkeley Township, NJ
Beachwood, NJ
Lakehurst, NJ
Lacey Township, NJ
Ocean County, NJ